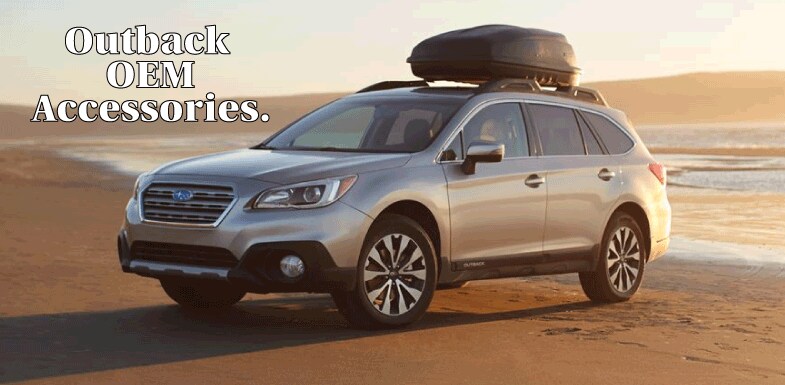 The Subaru Outback is one of the best crossover vehicles for any new car shopper. However there's something to be said for modifying and customizing your Subaru, to improve looks or performance. If you are looking at available Outback OEM accessories, and want to see which one might best suit you; this guide is for you.
Best Interior Outback OEM accessories
Floor Mats - Subaru Outback OEM accessories don't get much better than upgraded floor mats. These mats can give the interior of your Outback that customized look that's hard to achieve otherwise.
Sound System - Upgrading your factory sound system can give your infotainment system the ultimate edge.
Suspension - Step up your shock absorbers with Outback OEM accessories that give you the ultimate in traction.
Cell Phone Mount - Find a home for your smartphone using any number of Subaru Outback OEM accessories that help you mount your phone properly.
Badging - There's quite a few upgrades for your Outback when it comes to Subaru specific decorations. Give your Outback that special flair quickly.
USB adapters - Eliminate the messy aftermarket USB mess by using a Subaru approved USB adapter.
Shift Knob - Subaru sells several OEM upgrades for this component. Upgrading your shift knob gives you the best grip when shifting your manual transmission equipped vehicle.
Upgraded seats - Depending on your dealer, you could choose any number of interior upgrades like different seats or treatment designed to prevent spills and stains.
Best Exterior Outback OEM accessories
Front bra - Protect the front of your Outback with a customized Subaru front protection bra. This keeps your paint and front bumper in good repair, and can be removed and replaced after wear.
Mud Flaps - Keep your paint clean and free of mud and dirt, using these innovative flaps behind your wheels. This is especially important if you plan on enjoying your Outback in off-road conditions.
Upgraded rims - Set off your Outback and set it apart from the crowd using Subaru approved OEM wheels. Being able to mount and upgrade to new rims gives you the opportunity to enjoy the very best looks that your Outback has to offer.
Car Cover - Subaru has several custom made car covers that will protect your Outback when you are tucking it away for storage or the winter. This comes in handy and eliminates bulky, or universal fit car covers which could fit poorly.
Radio Antenna - Mini antennas are all the rage lately, easily one of the coolest Outback OEM accessories out there.
Paint coating - There's several coatings out there that help protect your paint and keep it in good condition. Turn to these Outback OEM accessories to keep your crossover looking excellent no matter how long you've owned it.
Being able to customize your car is something that Americans have loved to do since the invention of the automobile. These are just some of the best Outback OEM accessories available. When purchasing a new Outback make sure to look into these options to see which one best suits your needs and your own personal style.