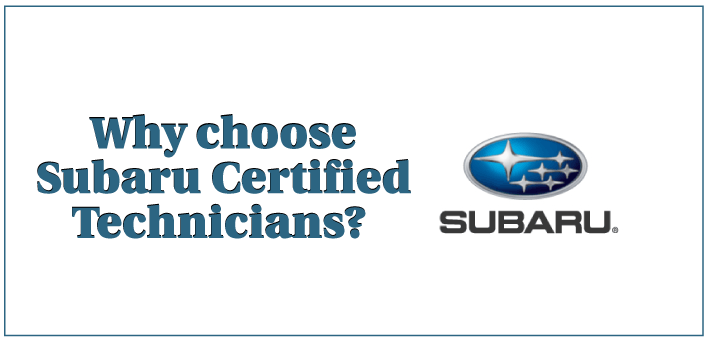 Owning a Subaru is belonging to a family, one connected by a common theme of Subaru ownership. It's these values that are what drive each and every certified Subaru technician. Our dedication to total customer care and service excellence mean that when you choose to go with a certified Subaru technician, you've made the best possible choice for your Subaru.
Like any vehicle, there comes a time when your Subaru will need maintenance or possibly repair. When this occurs your best option is to pick a certified Subaru technician to help you with any stage of ownership.
Why pick a certified Subaru technician?
Your Subaru is not just any vehicle, it's a machine that's been precisely designed by engineers to perform at it's best. At the heart of every Subaru vehicle is the precisely engineered boxer engine, paired to Subaru's renowned symmetrical all-wheel Drive system.
When you need service, you need a certified Subaru technician that's been precisely trained. With the right mix of on site training, each and every one of our technicians knows exactly how to maintain and operate your vehicle.
Training - When you head to a certified Subaru technician, you are ensured of getting a technician that's been trained with the latest technology. This keeps our staff of certified Subaru technicians up to date to every new technology and Subaru feature. This ensures that you get the best possible technical service possible, regardless of how new or old your Subaru happens to be. Why trust your Subaru to anyone else?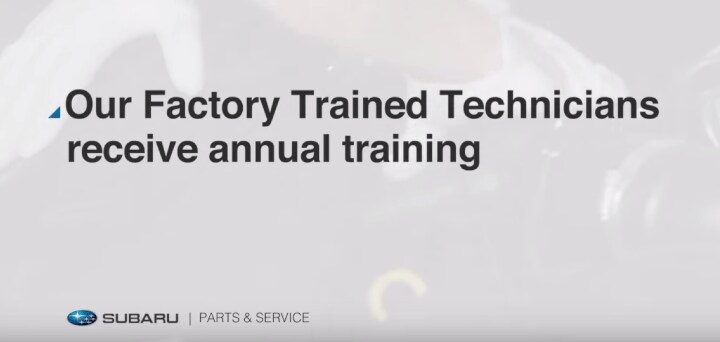 Level of Service - Being able to properly service your vehicle is an important factor to our training. By keeping our staff of technicians trained and up to date, we are able to assist you with every single facet of your Subaru. When you choose a certified Subaru technician, we can provide you with the latest in technological updates to solve complex problems.
There's simply no better level of service than with a certified Subaru technician. Entrusting your vehicle to a certified tech at Subaru is the right way to get your car taken care of properly.
Total Care - Whether you need your tires serviced or a complete overhaul, you want a certified Subaru technician to assist you. Being able to trust your vehicle with a certified technician gives you the best chance at servicing your car. Bumper to bumper full service, with the knowledge and know-how to get the job done. That's what you get when you turn to the certified Subaru technician in your area to service your vehicle.
When it comes to servicing your Subaru, never trust your car to anyone other than a certified Subaru technician. If you need complete and total care for your vehicle, there aren't many choices better. Only through the proper training and expertise can your vehicle get the kind of customer service that you deserve.